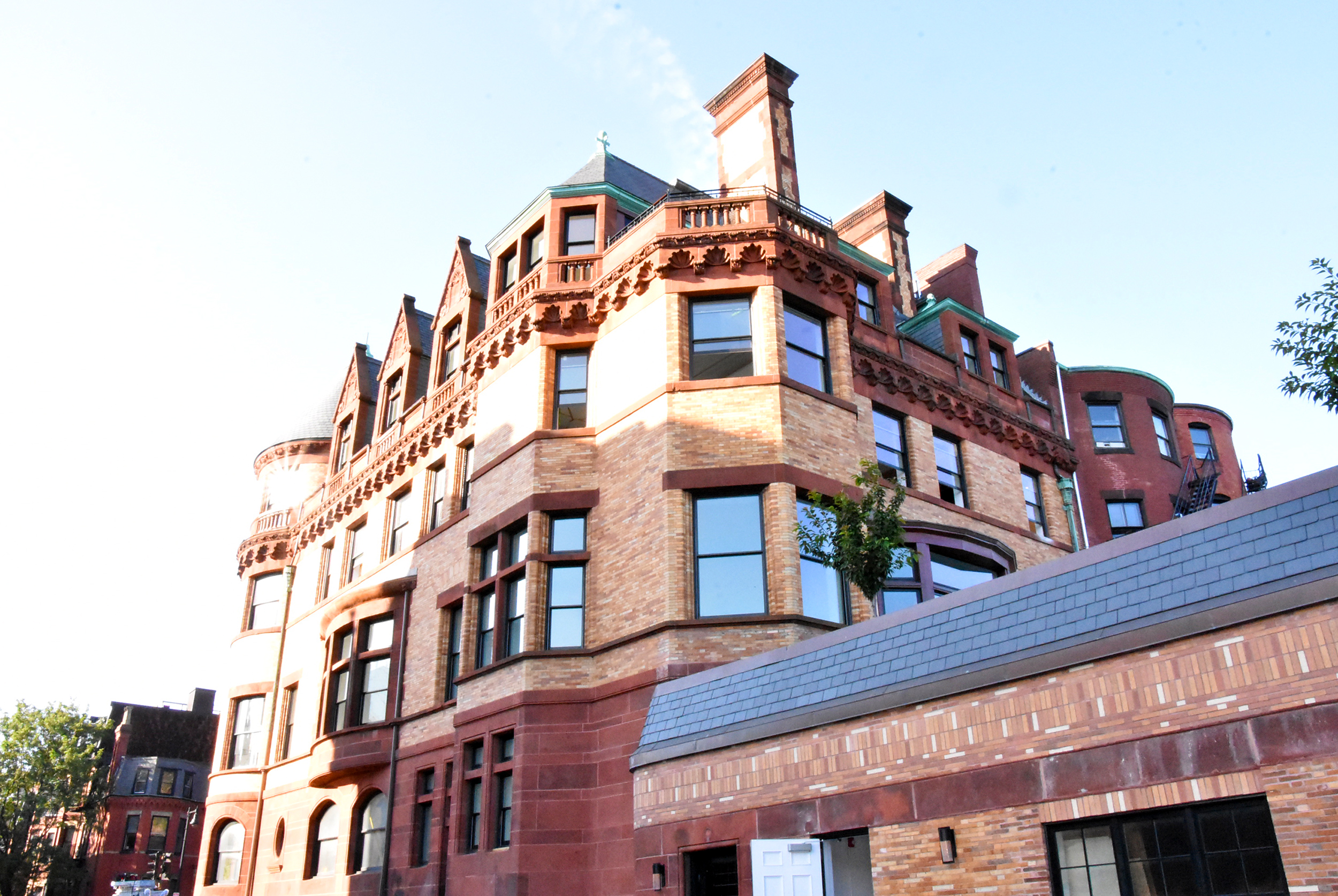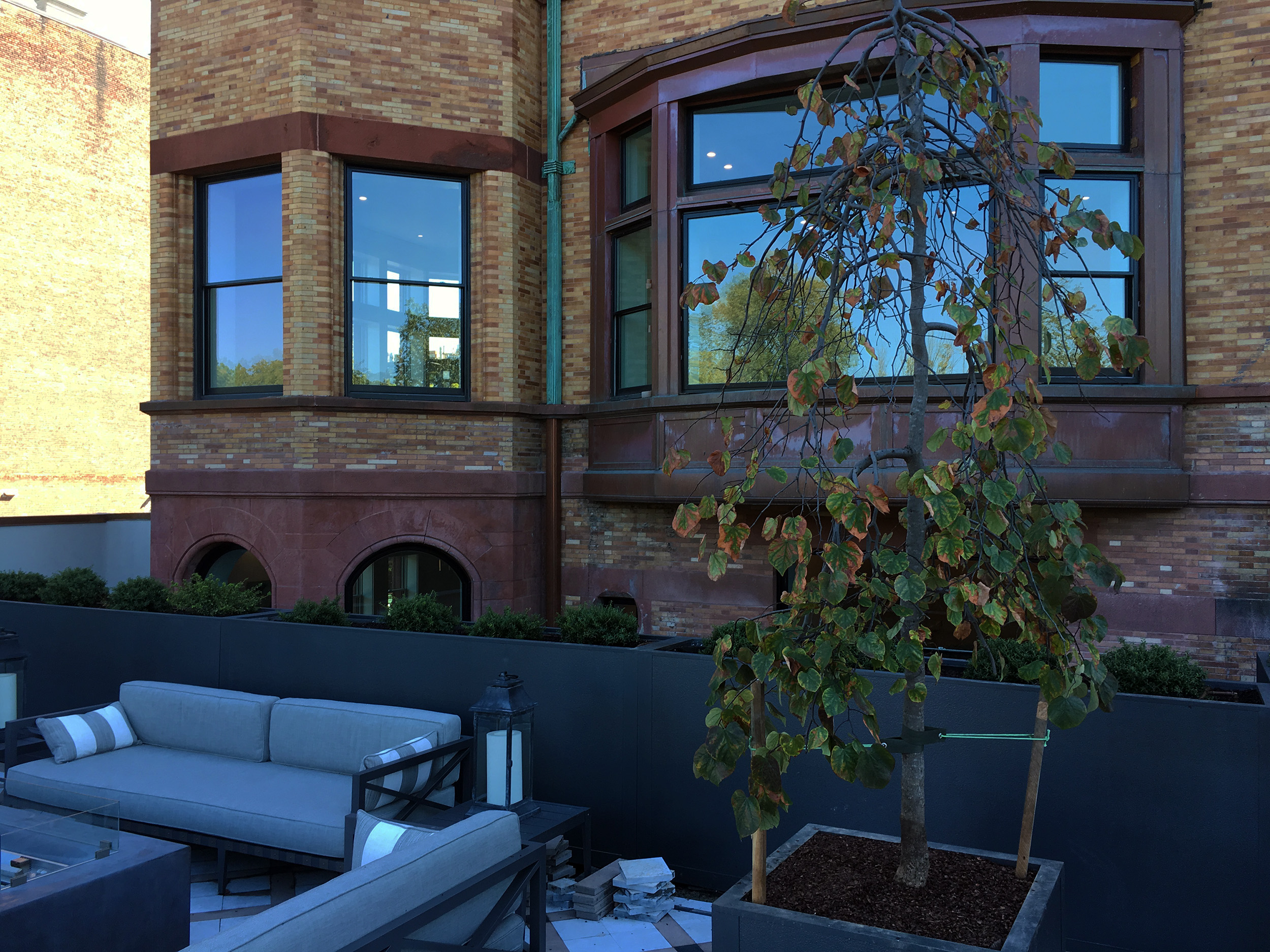 Client  |  The Congress Group
Project Location  |  Boston, MA
Project Size  |  25,000 s.f.
Date of Completion  |  December 2016
Budget  |  $15 million (approx.)
The Challenge: Restoring and preserving this magnificent historic building in Boston's Back Bay to be as close to original as possible and giving it new life to the property and neighborhood. 
Project Scope:
The Hooper Mansion resides in the historic district of the Back Bay with unobstructed views of the Charles River Basin and was one of the largest buildings in Boston when it was constructed in 1889. The Chateausque style building was originally designed as a single private residence and has since been converted into six luxurious units, while retaining that single-family home feeling.

Restoration of exterior masonry included stone/brick repair and replacement of damanged or missing portions, repointing mortar joints with historically appropriate mortars, and delicately performed masonry cleaning.

Windows on Beacon Street were replaced with custom wood windows to replicate the original historic style. All the others were replaced with more modern, yet historic looking windows.

Removal of all membrane roofing systems, including the main roof deck, balconies and carriage house and replacing with more durable systems.

Reconstruction of the North Elevation and Carriage House facing the Charles River, including new cast stone and masonry, new flat seam copper roof, flashings, gutters and downspouts.

The property owners were delivered a high-quality restoration that not only enhanced the beauty of the building but will help ensure it continues to last for another 100 years.