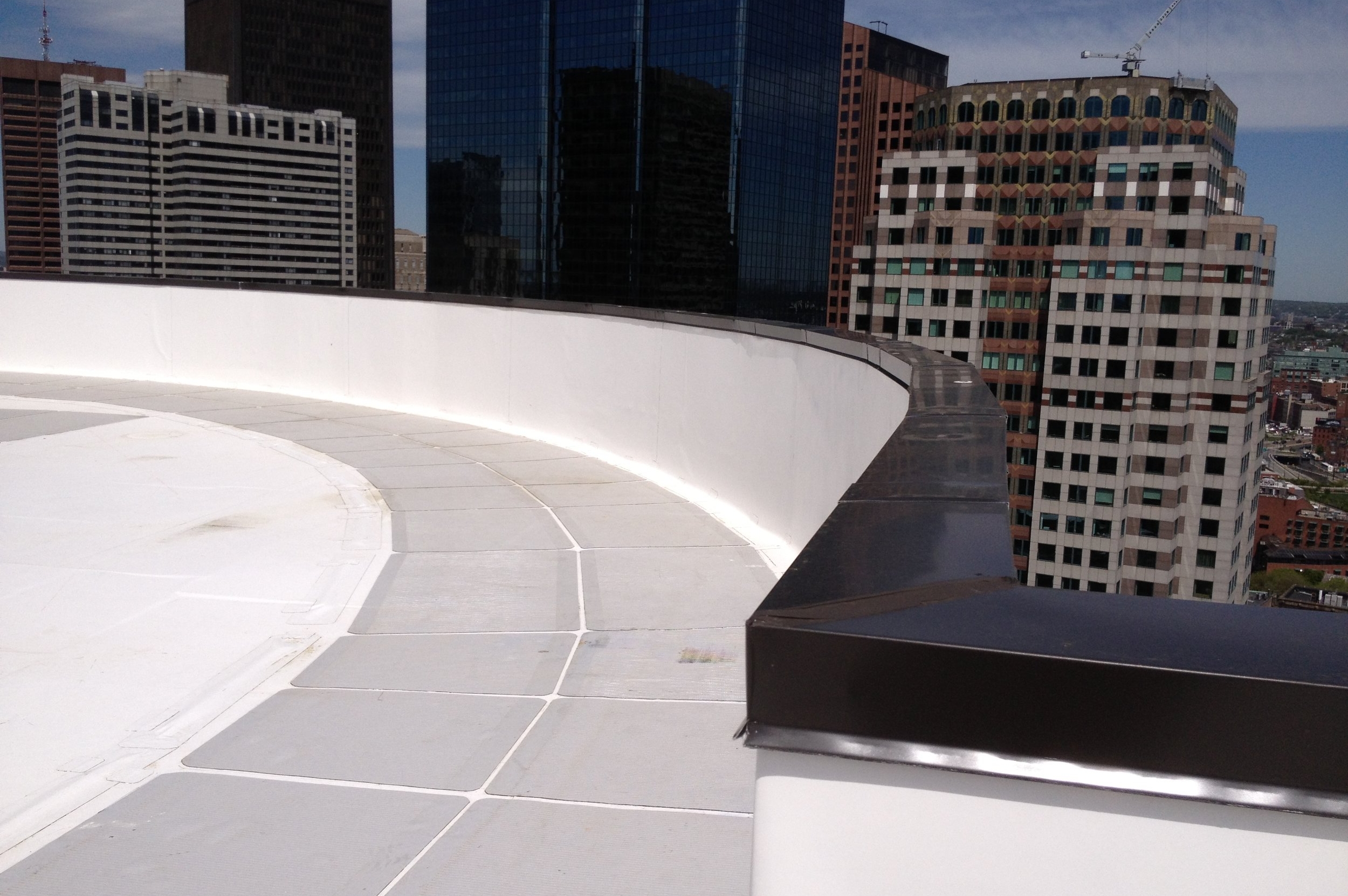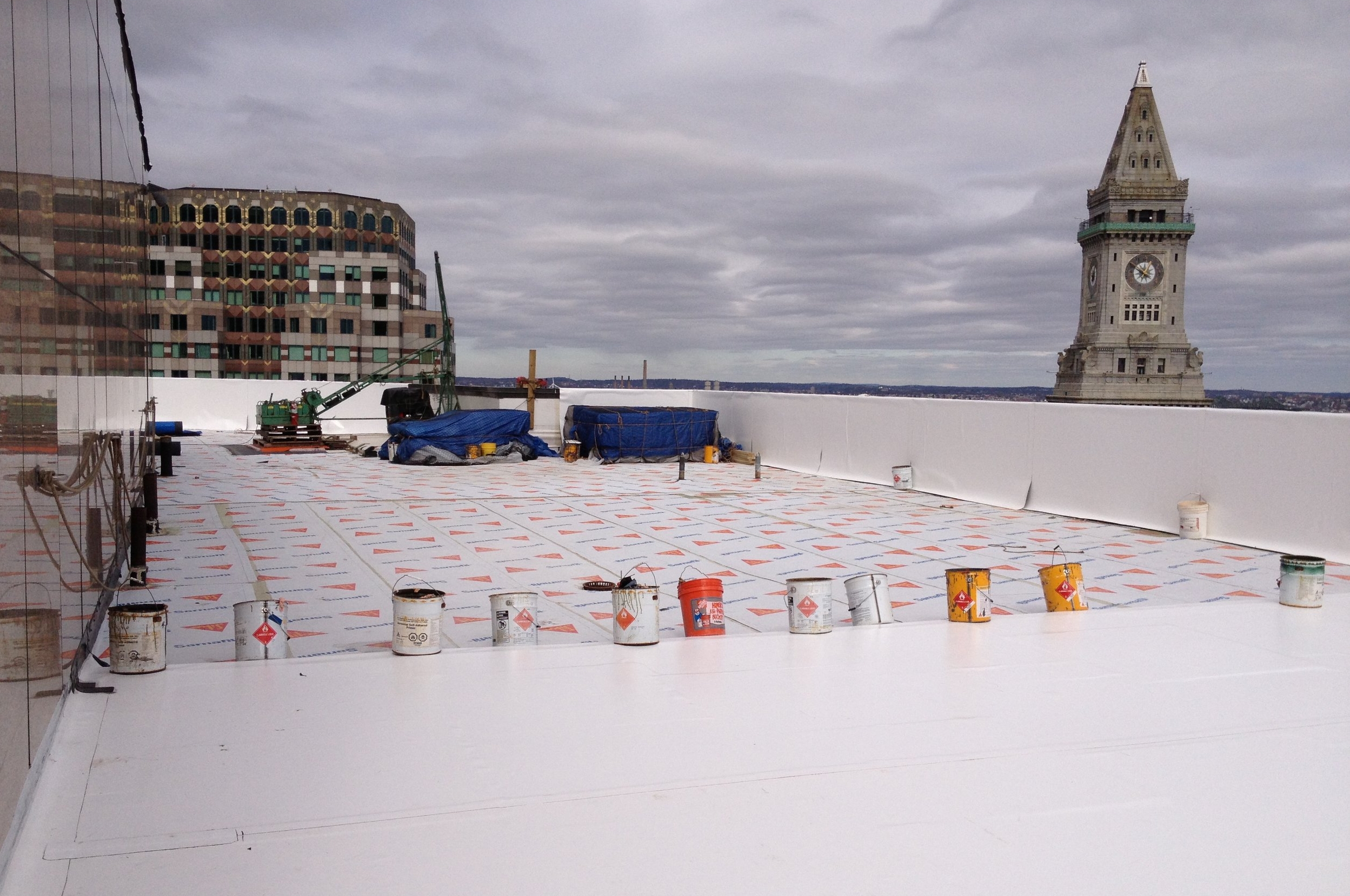 Client  |  Jones Lang LaSalle
Project Location  |  Boston, MA
Project Size  |  23 stories, 16,000 s.f.
The Challenge: The existing building in downtown Boston had restricted access. A Garlock Hoist had to be used to stock the job and remove debris, as it was the only practical way to access the roof. A large reinforced concrete "apron" that was in place around the entire perimeter of the main level had to be cut up and removed prior to the start of re-roofing work. Other considerations were the building's location in a coastal wind zone, positive pressure inside the building, and a tight schedule dictating that the project be undertaken during the winter.  
Project Scope:
Test cuts and a survey of the existing roof system to determine its condition and construction.

Based on testing and survey results, it was recommended that all existing roof systems be completely removed and replaced in all three roof locations.

Replaced penthouse and main levels with a new insulated Sarnafil PVC system.

Cooling tower roof replaced with new insulated fluid applied Sika system.

All roof edge metal and flashings were replaced, and steel columns supporting a series of louvers were removed, rehabilitated and reinstalled.

A new, energy efficient, integrated roof system with a projected 20 year minimum lifespan was completed.